Lion Little World Beverages is increasingly active in the UK and Europe
Our London-based microbrewery, Little Creatures Regent's Canal, showcases our credentials, not just for our Aussie expats, but also as a new hospitality experience for local British drinkers.
We have also invested in like-minded local craft brands Magic Rock Brewing and Fourpure Brewing Co, both of which share our promise to make great beer, on a bigger scale. And we're constantly searching for craft pioneers who have a passion for brewing the best and who share our values and customer-focused mindset.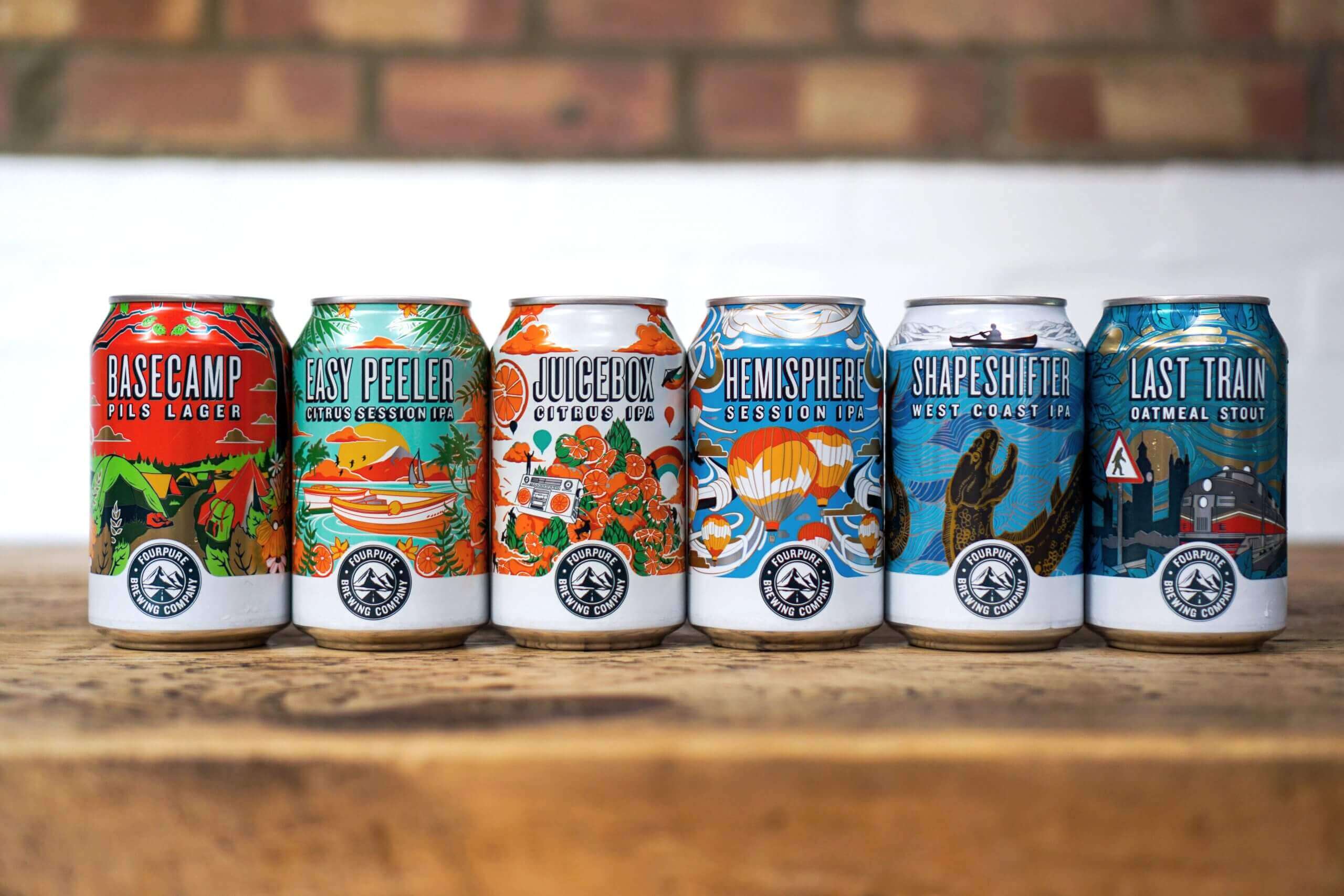 About Fourpure Brewing Co
In just a few years, Fourpure has grown to become one of London's leading modern craft brewers. Founded in 2013 by brothers Daniel and Thomas Lowe, Fourpure employs 135 people and its brewery and hospitality venue is part of the renowned 'Bermondsey Beer Mile' craft brewing hub in South East London. With high aspirations for quality and sustainability, Fourpure is known for its approachable styles and flagship beers like its World Beer Cup medal-winning Pils Lager and popular Session IPA.
Fourpure Taproom, London, UK
The Basecamp Taproom is nestled within the Fourpure brewery site in Bermondsey, South East London. The 43 tap bar showcases year-round Core Range favourites alongside rotational, small batch 'Pioneer' series brews. Within the comfortable taproom space you'll find oak barrels ageing a range of small batch beers, diner style booths and hanging garden chairs overlooked by a large mezzanine area and Treehouse tasting room that hosts daily Brewery Tours.
Little Creatures Regents Canal, London, UK
Little Creatures Regents Canal offers great beer, delicious food and a venue brimming with atmosphere. The 557sqm microbrewery, taproom and restaurant in Kings Cross has a capacity of six hectolitres. Draught and packaged Little Creatures beer is served alongside Lion's other craft brands.
Sorry, we couldn't find any posts. Please try a different search.
At Lion, nothing excites us more than great brands. Talk to one of our team today about how to order some of the best beverage brands on the market.